Planning & Insight
Discovering key insights that inform the planning process.

Content Strategy
Establishing brand value through contextual and relevant content.

User Experience
User-centric approach to defining interactive experiences.

Create & Design
Visualize and invent via shape, form, type and color processing.
Unique Strategic Marketing Solutions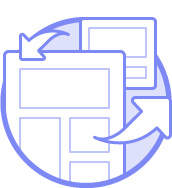 Content Marketing
Creating value through relatable and relevant distributed content. Our production of content begins with research and ends with results of original, engagement friendly content that is proven to convert.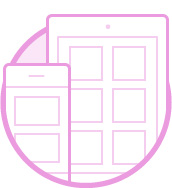 Email Marketing
Our extensive email list is deployed under various market segmentations that apply directly to your audience.  We utilize mass market campaigns & informational newsletters to attract more leads.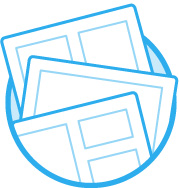 Social Media Marketing
Our company excels in Social Media Marketing. We know how to establish your brand on social media platforms through engagement based content and social outreach campaigns.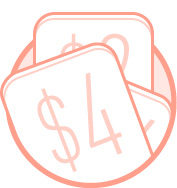 Video Marketing
Utilizing videos on social networks generate 1200% more shares than text and images combined!  Video marketing is proven to be the best return on investment, increasing web traffic by up to 41%.
Our Standard
Our clients rely on us to identify new opportunities, tackle challenges, and invent new solutions.  We accomplish every task through small, collaborative, and cross-functional teams that provide measurable value within highly competitive industries.
Digital Marketing

80%

Internet Marketing

90%

Video Marketing

85%

Customer Happiness

100%
Digitial Marketing
Dallas Media Marketing puts together a coordinated marketing effort to reinforce or assist with a business goal using one or more social media platforms. Campaigns differ from everyday social media efforts because of their increased focus, targeting, and measurability
Getting feedback from users.
Building email marketing lists
Increasing website traffic
Improving overall brand engagement
Directly driving sales
Manage Customer Relationships 
Digital media is an ever growing source of entertainment, news, shopping and social interaction, and consumers are now exposed not just to what your company says about your brand, but what the media, friends, relatives, peers, etc., are saying as well. And they are more likely to believe them than you. People want brands they can trust, companies that know them, communications that are personalized and relevant, and offers tailored to their needs and preferences.
What it is and why it matters?
In simplistic terms, digital marketing is the promotion of products or brands via one or more forms of electronic media. Digital marketing differs from traditional marketing in that it involves the use of channels and methods that enable an organization to analyze marketing campaigns and understand what is working and what isn't – typically in real time.Digital marketers monitor things like what is being viewed, how often and for how long, sales conversions, what content works and doesn't work, etc. While the Internet is, perhaps, the channel most closely associated with digital marketing, others include wireless text messaging, mobile instant messaging, mobile apps, podcasts, electronic billboards, digital television and radio channels, etc.
Why Digital Marketing Is Important
Digital media is so pervasive that consumers have access to information any time and any place they want it. Gone are the days when the messages people got about your products or services came from you and consisted of only what you wanted them to know.